Young Expert Programmes (YEP)
Young Expert Programmes' (YEP Programmes) mission is to create a young, renewed, inspiring international network and build expertise in the fields of Water, Agrofood and renewable Energy through Dutch organisations, operating in developing countries and emerging markets. Together we contribute to the Sustainable Development Goals (SDGs). Up to € 80.000 subsidy for 2 years employing an expert through the Programme. The deadline for application of project proposals is 22 October 2023.

European Development Fund — Energy Transition in Eswatini
The European Development Fund seeks to boost sustainable and inclusive development of the Eswatini key value chains via renewable energy and energy efficiency investments. The priorities of this call for proposals are preliminary studies to assess the potential of renewable energy, and outlining business cases of established sites. The overall indicative amount made available under this call for proposals is €820 thousand. The deadline for submission of full application is 10 July 2023.

2023 Call for Proposals - EEP Africa
EEP Africa invites companies, start-ups and social enterprises to submit applications for innovative early-stage clean energy projects in active development phase in Southern and Eastern Africa. Applicants can apply for grants and repayable grants between EUR 200,000 —1,000,000. The minimum required co-financing is 30-50% of the total project budget depending on the project phase and company maturity.The deadline for all applications is 12 May 2023 at 12:00

Beyond the Grid Fund for Africa — Off-Grid Energy
Beyond the Grid Fund for Africa (BGFA) aims to stimulate new sustainable business models which incentivize and accelerate the private sector to offer affordable and clean off-grid energy access to underserved areas of Uganda. The BGFA invites off-grid energy companies to submit proposals for clean and affordable energy solutions in peri-urban and rural areas. The individual contract size is expected to be between €2 and €3 million. The application process is divided into two stages: (1) Pre-Qualification and (2) Final Application. The deadline for Pre-Qualification is 04 May 2023.

French Development Agency — Digital Energy Challenge
The Digital Energy Challenge supports the development of innovative solutions for energy access, the integration of renewable energy and public utility performance improvement. The 2023 Call for Projects targets projects based in Sub-Saharan Africa. Projects must have a core element of digital technology (telecom, computer, or cloud-based). The Challenge will award grant-based funding of €150 thousand to 5-8 start-up projects. The application deadline for project submission is 15 May 2023.

LSE seeks to create 'social unicorns' with £50m accelerator programme
100x Impact Accelerator, a new £50m global initiative dedicated to shaping a new generation of "social unicorns", launches its first call for applications. Entrepreneurs will be offered £150,000 grant of catalytic capital, world-class resources, door-opening connections and 12 weeks of programming to catapult their social venture into the future. The deadline to apply for our first Cohort is 10 March 2023.

USADF Off-grid Energy Challenge
USADF is excited to request proposals for the USADF Off-Grid Energy Challenge. Proposals are invited from eligible African off-grid energy companies. Selected enterprises will receive funding in the form of grant capital of up to $250,000. To be considered for the Challenge, applicants must be African-owned and -managed private companies and organizations (including non-profit and not-for-profit) registered and operating in any of these USADF countries of operations in Africa. Applicants must send the completed template, as well as all required attachments, on or before February 12, 2023.

Support for enterprise development in developing countries 2023 - Concept note
The grant scheme aims to contribute to sustainable economic growth in the renewable energy sector. This call is open for projects implemented in all countries eligible for Norwegian development assistance (ODA countries), with a preference for projects in Sub-Saharan Africa. Consideration will also be given to projects in other sectors where there is an element of renewable energy. The grant will cover up to 50% of the incurred project development costs, and the applicant shall finance the remaining 50%. The minimum grant amount will be NOK 500,000. Applications for amounts under NOK 500,000 will be rejected. Applicants applying for support to more than one project that together amount to more than NOK 500,000 will be considered. The deadline is 15th February 2023.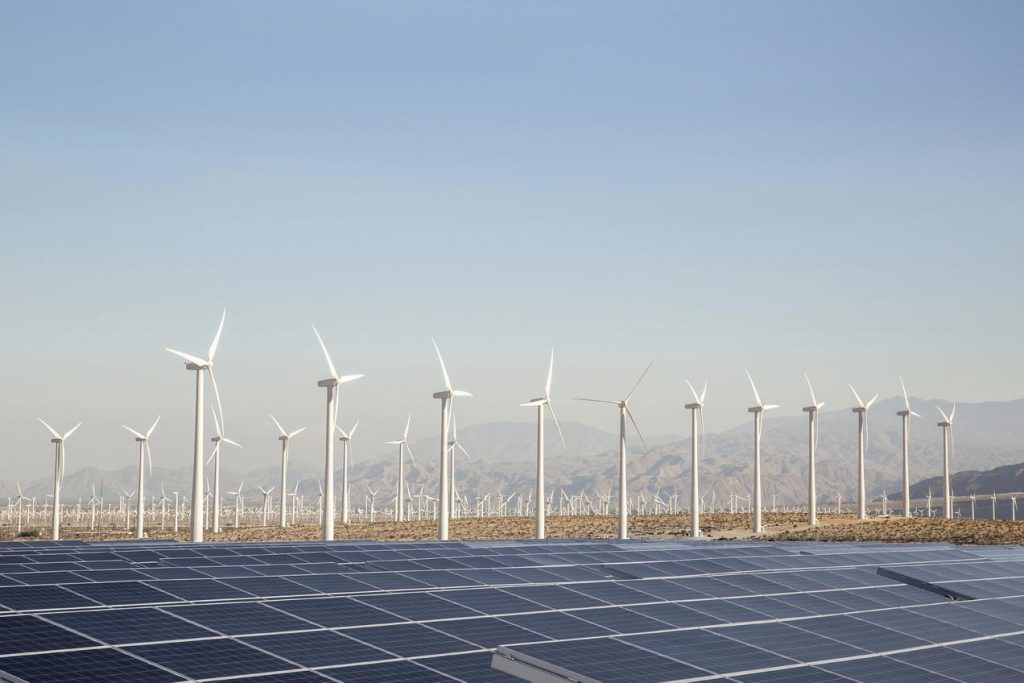 Call for Solutions - Kenya, Nigeria and Egypt
CFYE's Round 2 of Call for Solutions in Kenya, Nigeria, and Egypt gives priority to partnerships that address county-based development through expansion of job opportunities for youth at scale. The minimum CFYE grant is € 200.000, projects can receive up to € 1.5 million in grant funding. Minimum of 50% co-financing required. The call will close on the 4th November 2022.

U.S. African Development Foundation — Off-Grid Energy in Africa
The U.S. African Development Foundation (USADF) requests proposals for the USADF Off-Grid Energy Challenge. Selected African off-grid energy companies will receive funding in the form of grant capital of up to US$250 thousand. To be considered for the Challenge, applicants must be 100% African-owned and -managed. Applicants must submit the completed application before 30 September 2022.

Sustainable Manufacturing and Environmental Pollution Programme — Manufacturing Pollution in East Africa
The Sustainable Manufacturing and Environmental Pollution Programme (SMEP) calls for concepts for piloting solutions that address manufacturing pollution in East Africa. SMEP seeks to fund concepts that pilot innovative investible pollution mitigation concepts that contribute to reducing or eliminating manufacturing pollution by transforming industrial waste-to-energy inputs for industrial processes or through technologies that recycle by-products from industrial processes. SMEP intends to fund up to six concepts, each receiving funding of between £250 thousand to £1 million. Eligibility extends to manufacturers, solution providers, research institutions, and industry actors. The call will close on 15 September 2022.

Europe-Africa Research and Innovation call on Renewable Energy now open for pre-proposal submission
The Long-term Europe Africa Partnership on Renewable Energy (LEAP-RE) is a 5 years program co-funded by the European Commission under Horizon 2020, aiming at developing a long-term partnership between Europe and Africa on Research and Innovation (R&I) in renewable energy. The program is conducted by a consortium of 83 partners from European and African countries. The total budget of the program is around €32 million, including €15 million from the European Commission. The program is focused on research and innovation projects proposed by public and private stakeholders. Deadline for pre-proposal submission 23 September 2022.12:00 CEST.

Climate Technology Initiative — Funding for Climate or Clean Energy Projects
The Climate Technology Initiative (CTI PFAN) provides funding to climate or clean energy projects. PFAN accepts applications for projects in low- and middle-income country in Sub-Saharan Africa. Projects may request between US$1 million and US$50 million. Projects providing energy access or rural electrification (clean cookstoves, solar home systems, mini grids) may request smaller sums between US$500 thousand and US$50 million. The application deadline is 28 August 2022.

Open Grant Funding Competition: Energy Catalyst Round 9 - Late Stage
Innovate UK, part of UK Research and Innovation, will work with the Foreign Commonwealth and Development Office (FCDO) and the Department for Business, Energy and Industrial Strategy (BEIS) as part of the Ayrton Fund to invest up to £20 million in innovation projects.

Germany launches DeveloPPP Ventures to invest in Kenya's start-up ecosystem
Germany's Federal Development Ministry (BMZ), together with Seedstars and NaiLab, is launching an entrepreneurial support program, DeveloPPP Ventures, that will avail grant of up to €100,000 to start-ups in Kenya.

The Digital Energy Challenge for start-ups
The Digital Energy Challenge for start-ups annually rewards 5 to 8 start-ups developing innovative digital projects that aim to improve energy access and electricity grid services in Africa. Financial support of up to €150K. The Challenge runs from 2021 to 2024.
Kakuma, Kenya social enterprise window for Energy & WASH
The KKCF Social Enterprise Window Round 2 is open to businesses in any sector with priority on increasing access to: Water, Sanitation, Recycling, and Childcare. Social enterprises currently present in the areas or those willing to enter the market are invited to apply for performance-based grants, ranging from US $100,000 to a maximum of US $750,000, which will also require co-financing from the enterprises.
Embassy of Japan in Mozambique — Water and Sanitation
At Scaling: The Embassy of Japan in Mozambique provides financial assistance to non-profit organizations in support of Basic Human Needs, including Water and Sanitation. The maximum grant amount per project is 10 million yen (approx. US$90 thousand).  The deadline is 31 January 2022.
Visiting tea factories in Kenya to analyse sales performances and to make a strategic sales plan
At Scaling International we are working with a private investor to analyse sales results of a tea factory in order to make a strategic sales plan. It was a great learning possibility to visit tea factories and in the meantime analyse the amount of wood they use to produce high quality tea which is consumed worldwide. In 2020, Scaling International continues to work with the private investor and will negotiate with other investors to complete the total investment of $350,000.