Grant writing in the African Energy & WASH sectors
We help companies active in the Energy & WASH sector secure funding, plan projects, and manage stakeholders.

From 1900 EUR/month: 24/7 access to a tailored grant opportunity dashboard, weekly grant calls, and grant writing. Never miss a grant.
Grant opportunity dashboard tailored to your needs
Weekly grant calls with you
Grant writing 
Optimize your value proposition to attract grant funding
Grant performance analyses
VISION
To accelerate reaching SDG6 & SDG7 by 2030: ensure availability and sustainable management of energy, water and sanitation for all.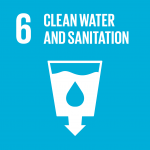 If we match we would like to hear from you, get in touch to discover how we could work together.